When you think of Brazilians, you think of agility, flair, and pace. Every Brazilian wants to be the next Pelé. Brazilians are often overlooked in terms of their general footballing ability, as spectators expect showboating and skills, not last-ditch defending or long-range passing.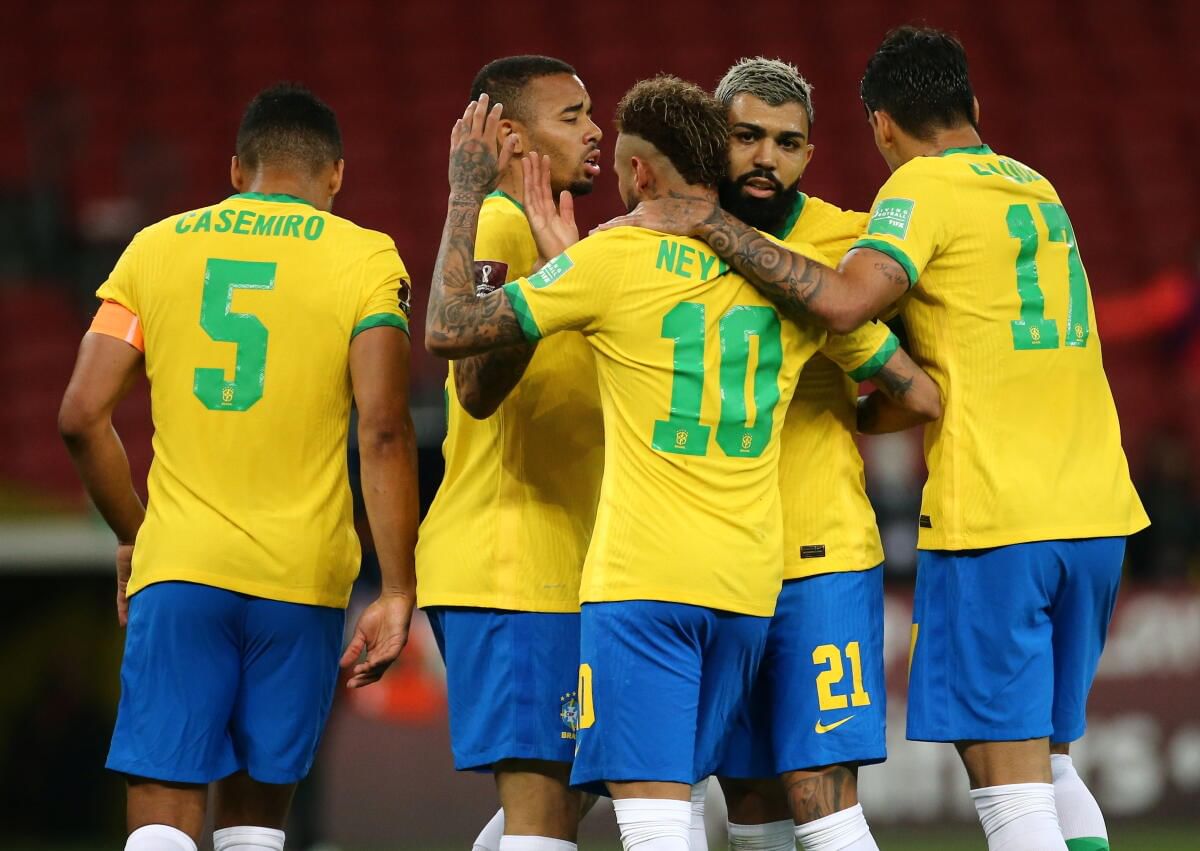 As Manchester United are set to unveil the signing of five-time Champions League winner, Casemiro from Real Madrid at Old Trafford, we look at how the defensive midfielder found himself in that position in the first place. 
"I arrived at Sao Paulo when I was 11 or 12 years old, and there were 300 people. It was a trial and they were going to select 50 players. I played up front because I had a good physique, but I remember that the coach asked who was a goalkeeper, and then three people raised their hands. Then he asked who was a forward and 50 people raised their hands. So I kept my hand down, there was a lot of competition.
He then asked who was a No.10 and there were another 50 with their hands up. Then he asked who was a defensive midfielder and eight put their hands up and I said 'me, I'm a defensive midfielder'. They insisted that I was built to be a forward, but I insisted that no, that I was a defensive midfielder and that's how it all started."
Since then Casemiro has gone on to make an exceptional career of being a world-class protector of the ball, one of the best tacklers in world football, and an overall game-winner. Luka Modric recently posted online about his relationship with Casemiro, stating "you have been the best bodyguard in the world". Statistically speaking, he is the best tackler in Europe since 2017-18 with 589 tackles since then, topping a stacked list of players including Wilfred Ndidi, Sergio Busquets, and Rodri. 
The Brazilian has become an integral part of every squad he has featured in, winning almost everything that is available to him. Copa Sudamericana with Sao Paulo, Copa America with Brazil, 3x La Liga titles, 5x UCL titles, 3x Club World Cup titles. It is evident he is a born winner, and with the World Cup in Qatar fast approaching, the DM is going to want to show his nation the best of his abilities on the world's greatest stage. 
So what can Man Utd expect? 
Casemiro usually lays deep in a 4-3-3 formation acting as a central pivot, in front of the centre backs. He is better suited to defense rather than offense, but he can also progress the ball forward to support the attacking players in a more box-to-box style. The midfielder can advance into the full-back zones to stop counter-attacks and is one of the finest at protecting his teammates when they are out of position. Casemiro has been likened to the famous Claude Makelele, a defensive midfielder for Real Madrid and Chelsea, in terms of style, but his awareness of his position and tenacity set him apart as one of the finest in the world.
Only five players recorded more ball recoveries in La Liga last season than Casemiro (230), yet he was a member of a Madrid squad that frequently dominated possession.  His remarkable awareness allows him to frequently be seen sliding back into defense to fill gaps or assist an out-of-position teammate. Although he trails someone like Kroos, who led the statistics in Spain with 94.9%, by a significant margin, his pass completion rate remains excellent (in La Liga last season, it was 86%). 
Should Manchester United fans expect an instant impact?
Last season, United conceded far too many goals, and furthermore six against Brighton and Brentford in their first two opening games. At the very least, Casemiro's presence should help improve that record. He is not a proven goal scorer or playmaker but he does have a goal in him (If you remember his strike against Juventus in the 2017 UCL Final). However, He disrupts play, has great game reading skills, and is more than confident lining up in front of the back four, all of which United had been lacking even before Ten Hag came.
------------------------------------------------------------------------------------------
By Director: Luke O'Connor
For more stories like this make sure to check out our social media network
Instagram - https://www.instagram.com/kitlaunch/
Twitter - https://twitter.com/kit_launch